How would I know if I have the right therapist?
How do you know you have the right therapist for you?
How would I know how to "train" my therapist to be able to give me what I need from treatment?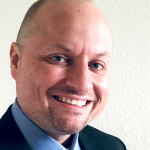 Choosing the right therapist and finding the right fit is difficult. There are many therapists from all walks of life that use different styles and modalities. I think the connection established between therapist and client is key to the entire therapeutic process and may require more than one session to truly feel out if one therapist is the right fit. It's important to feel comfortable around your therapist. Try asking the therapist questions about their background history, credentials, experience in the field, etc., to truly get a gauge on what you think about starting this journey with this therapist. You can view this as almost like you interviewing someone for a specific job and trying to find the best person and most qualified to address your needs. I find this has been helpful for my clients who choose to see me. As we all know, therapists are ordinary people too with differing personalities. Taking the first step to participate in therapy takes courage, so go into it with an open mind and see if the connection happens organically and if it doesn't after a few sessions than it's ok to seek out another therapist. Feeling connected and safe is important in our work together as therapist and client. Remember it's not a sprint it's a marathon.
---
View 123 other answers
More Answers