How do I get over my anxiety of talking to new people?
I'm socially awkward. I've always want to be popular. I've had the opportunity to be popular, but every time I get i,t I'm too scared. All I have to do is talk the popular people. They're really nice to me, but I'm too scared of change. I really want to work up the courage to lose my fear.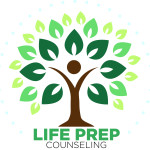 Amy Nolan
Your journey to wellness starts here!
Change can be uncomfortable, but sometimes those uncomfortable moments are the opportunity for us to be the person we feel we really are. It sounds like you like to spend the time in your head anticipating the worst, why not be in the present and encourage yourself that you can talk to people and it will be okay. By telling yourself it will not be okay, or that it will go wrong you are hurting your confidence to do what you want. Give yourself some credit for being awesome and tell yourself you can build new friendships...it may be the motivation you need to move past this fear.
---
View 2 other answers
More Answers