How do I fix my marriage?
My wife just last week said she wants a divorce and it's all sudden. I understand that marriages have their ups and downs but I don't understand why she can't tell me why she wants a divorce. Should I fight for my family (daughter and wife)?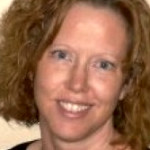 Rebecca Duellman
MA, Applied Psychology, Specializing in Forensic Psychology issues.
Chances are, if you really think about it, there were signs that something wasn't quite right in your marriage. You may have passed these things off as being the normal ups and downs of a marriage, but whatever it was (or wasn't), it's obviously bothering your wife. I would say yes, keep trying to fight for your family, at least until you know what the problems are from your wife's perspective and if they're repairable. Ask your wife if she's willing to try to work on the marriage and then see a marriage counselor. Just be sure you're open to hearing what's said and try not to get defensive if she blames you for some things.
Even if your wife is adamant about getting a divorce, that doesn't mean you're divorcing your daughter and you should make sure she knows that. Continue to be a part of her life. And although it may be difficult, if a divorce does happen, try to be as amicable as possible with your wife so your daughter isn't further impacted by this new family dynamic.
More Answers