What is the proper procedure if your child's therapist is leaving the practice to work elsewhere?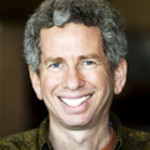 Ask the therapist first. They will either tell you how to continue with them in the new job or give you a referral. They also will help your child with the transition.
If that fails, ask the agency where your child sees the therapist about next steps. There's an agency director or equivalent who will probably be happy to help you.
If that fails, and I hope it doesn't, consider finding a therapist on your own.
If the therapist is not helping or is behaving unethically, contact the state agency which issues the therapist's license for help and to let them know about your experience. That will protect the next parent.
Good luck. ~Mark (www.MarkMorrisLCSW.com and www.LivingYes.org)
---
View 5 other answers
More Answers