My boyfriend does not do some sexual things with me that he has done with other people
My boyfriend won't touch me intimately, he won't kiss me while we are having sex and he won't have oral sex with me. I know he has done this things with other women in the past. I don't know why he won't do them with me. What should I do?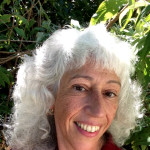 Ask him!
Having a conversation about sexual satisfaction increases emotional intimacy.
Not only will you potentially feel more deeply connected from a sincere conversation about your sexual questions, maybe this increased emotional closeness will inspire the sexual closeness you wish to receive.
---
View 1 other answer
More Answers