How would I know if I have the right therapist?
How do you know you have the right therapist for you?
How would I know how to "train" my therapist to be able to give me what I need from treatment?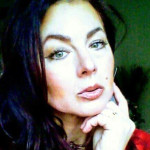 Dr Traci Kochendorfer
Time for you to " Claim IT" with over 15 years in health and wellness, Ph.D Psy.D D.D. F.P.L.C. recognized on TV and Magazines,
As we all need coaches and everyone including all of us on here had one or still does cause it is about your desire to be the best you can in your life goals. People you connect with come into your life based on desire or a manifestation. You will know once you have a few sessions with them and once you achieve you might move on to another expert.
---
View 122 other answers
More Answers