How can I see my base doctor without my ID?
I need to get on base to see my doctor. My ID card was in my wallet which was stolen. I'm unable to reach my husband at this time. He is only one who can take me on base in order to get a new ID so I can continue to see doctor. Is there anything I can do?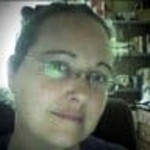 Mindy Ross
We get there together one step at a time.
As a prior military spouse myself I can happily report that you have several options in this case. First, you can go to the visitors center and let them know what has happened to get a temporary pass for a new id. Also, you can call the squadron commander or other official from your husband's unit to get them to tell you how to proceed. You can also contact the military personnel flight for more information The best thing is to get a new id as soon as you can. There should be no problems because it was stolen and yu might need to report it to the military police or security forces on base.

---
View 2 other answers
More Answers