I feel really down all the time
I always feel like I'm not good enough and it literally is so hard living. I don't know how to talk to my parents about it.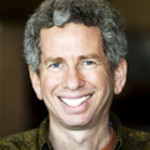 Are you a teen? This is a really hard problem for more teens (and adults) than let on. When I was about 15, I remember asking my parent's friend, Herman, whether life gets any easier when you get older. He said the problems are actually harder, but you gain the ability to deal with them better. I've been an adult a long time now, and that is so true.
If you need someone to talk to, consider a teacher or a school guidance counselor or someone you respect, maybe in church. If they're good and they don't know how to help you, they may know how to get you to someone who can.
Also, the idea of not being "good enough" is a common psychological event. In CBT it's called a "core belief," but I call it a "core lie" in my book, Living Yes, a Handbook for Being Human. If you are serious about changing yourself, read about it at www.LivingYes.org and pick up a copy there or on Amazon.
I hope this was helpful. The future is filled with possibility if we don't prejudge it! ~Mark (www.MarkMorrisLCSW.com and www.LivingYes.org)

More Answers