I'm worried about my new job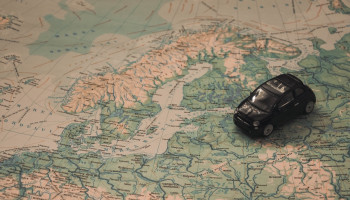 I just took a job that requires me to travel far away from home. My family and I really need this job.
People keep telling me I have "anxiety" and I'm terrified of having an anxiety attack on the road. This is all new to me. What can I do?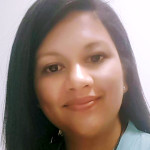 Anxiety often occurs when big or unexpected changes come to our lives, like having new jobs, relocating, or assuming new roles. Notice if your anxiety feels like excitement, concerns, or fear.
It seems like you are excited about your new job, but worried because OTHERS are telling you that you have anxiety. Let's notice how other's input is affecting your thoughts and maybe causing more anxiety that you may really have. If you are indeed experiencing anxiety, that does not mean that you will have panic attacks. But if you are experiencing panic attacks, or suffer them at some point, you could learn how to reduce them either with therapy or medication.
You can learn how to process it depending what triggers it and channel it, in a useful way. For example, you could plan a schedule around your new job and be meticulous about it because you are worried about how your new job may affect your routine, or, you could feel overwhelmed with your schedule, focus on the feeling, but not do anything about it. Notice the difference? The key is in recognizing if you are anxious about something that you can change or have control over it, and take action if you do, and recognizing when you cannot control things and be OK with not being in control.
I teach clients how to use meditation and cognitive reframing techniques to help calm anxiety symptoms. If you are interested in engaging in counseling or teletherapy you may contact me at 787-466-5478.
I wish you success on your new journey!
Estoy preocupada por mi nuevo trabajo
La gente me dice que tengo ansiedad y estoy aterrorizada de tener un ataque de pánico en la carretera. Esto es nuevo par a mí. ¿Que puedo hacer?
La ansiedad ocurre comúnmente cuando llegan cambios grandes o inesperados en nuestras vidas, como tener un nuevo empleo, mudarse o asumir nuevos roles.
Al parecer estás emocionada por tu nuevo trabajo, pero preocupada por que OTROS te dicen que tienes ansiedad. Notemos como la opinión de otros esta influenciando tus pensamientos y tal vez te puede estar causando más ansiedad de lo que realmente tienes. Si realmente estas pasando por un periodo de ansiedad, no es necesario que vayas a experimentar ataques de pánico. Pero si ya los haz experimentado puedes utilizar terapia o medicamentos para controlarlos.
Nota si tu ansiedad se siente emocionante, preocupada o temerosa. Puedes aprender a procesar estos sentimientos dependiendo que pensamiento los causen y canalizar la ansiedad de manera productiva. Por ejemplo: te puedes enfocar en organizar una agenda porque te preocupa como tu nuevo empleo afectara tu rutina diaria. O te puedes sentir agobio respecto a cómo tu trabajo afecta tu rutina, y no hace nada más que preocuparte constantemente. ¿Notas la diferencia? La clave está en saber cuándo te preocupas por algo que puedes cambiar, y tomar acción; vs. cuando te preocupas por algo que no puedes cambiar y aceptar que no lo puedes cambiar.
Le enseño a mis pacientes a usar técnicas de meditación y re enfoque cognitivo para manejar síntomas de ansiedad y desorden de pánico. Si te interesa una cita de consejería o tele-terapia me puedes contactar al 787-466-5478.
¡Mucho éxito en tu nueva jornada!
---
View 10 other answers
More Answers