How do I overcome my anxierty and depression?
I'm facing severe depression and anxiety and I just feel like I'm going through a lot. This really distracts me and I cant get my mind off the things that are bothering me.
How do I overcome this anxierty and depression?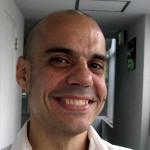 Anxiety and depression is caused by ineffective functioning of the adrenals, kidneys, and the other systems that affects.
A basic protocol of natural health makes quick work of it (about 2-3 months-ish; maybe shorter with a good constitution, in your body) :)

---
View 8 other answers
More Answers