My husband wants a divorce after I was diagnosed with severe depression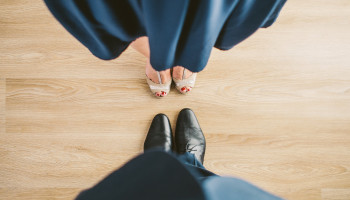 He said he would try and he never did. It's been nine months, and this is making me worse. Today, he said I have to respect whatever decision he makes. Is that true? Am I supposed to respect the decision to leave because he can't handle what I'm going through and leaves me here crying and worried every night? He's constantly changing his mind on if he wants to work it out.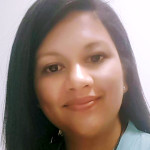 Although the marriage vows say in sickness and health, each person has the right to choose to stay or to leave, depending on their ability to cope and handle marriage challenges. I know is hard not to focus on him and his choice, but the more you put the focus of attention on him the least support you will receive. Focus on increasing self-care activities and building a support system around you. A therapist can help you to work with depression symptoms, build up your self-esteem, and developing coping skills. Also, invite him to a therapy session so he can clarify any questions and concerns regarding your diagnosis.
If you would like to engage in therapy, I am licensed in Texas and Puerto Rico, you can contact me at 787-466-5478.
Mi esposo quiere divorciarse después que fui diagnosticada con depresión severa.
El dijo que intentaría y nunca lo hizo. Has pasado nueve meses, y esto me está haciendo sentir peor. Hoy, el dijo que yo debo respetar la decisión que el tome. ¿Es eso cierto? ¿SE supone que respete la decisión de irse porque él no puede manejar lo que yo estoy pasando y me deja llorando y preocupada cada noche? El cambia de opinión todo el tiempo.
A pesar de que los votos matrimoniales dicen en la salud y la enfermedad, cada persona tiene el derecho de decidir si se queda o se va, dependiendo en su habilidad de lidiar los retos del matrimonio. Entiendo que es difícil evitar enfocarte en él y sus decisiones, pero mientras más enfocas tu atención en el, más vas a resentir la falta de apoyo. Enfócate en aumentar el cuidado personal y en desarrollar tu sistema de apoyo. Un terapista te puede ayudar a trabajar con los síntomas de depresión, mejorar tu autoestima y desarrollar mecanismos de defensa. También puedes invitar a tu esposo a terapia para hablar sobre tu diagnosis y que aclare dudas sobre los síntomas y expectativas.
Si te gustaría recibir terapia, soy Consejera Profesional Licenciada en Texas y en Puerto Rico, llama al 787-466-5478.
---
View 5 other answers
More Answers