My family says I have depression
I'm in my late teens and live with my dad. The only time I go out is for my college classes. Sometimes when I see my friends I want to talk with them, but sometimes I won't want to talk to them for days or even weeks.
Sometimes I feel i'm not worth knowing or i'm never going to do anything right.
Are they right, am I depressed?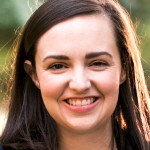 Although some people managing depression feel sad or "down", it is a possible to have depression without an obvious sad mood. Many people indicate that they feel numb or flat. People managing depression often have low motivation. They may stay in bed for long periods of time and only get up for absolutely necessary activities. People with depression may also feel inappropriate guilt or shame. If you have been experiencing the symptoms you described for more than two weeks, I recommend that you see a counselor to get a more in-depth evaluation. The symptoms you are experiencing are typical of depression, and with a bit of support, you could regain energy and improved self-esteem. The stigma surrounding mental health can make a diagnosis or a label of depression seem scary. The important thing to remember is that mental health disorders are as important as and as treatable physical health disorders. Hang in there. Healing is possible!
---
View 8 other answers
More Answers