How can I best fight the winter blues?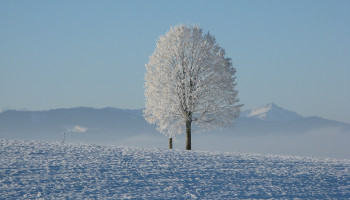 Every winter I find myself getting sad because of the weather. How can I fight this?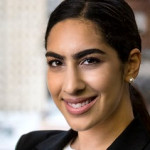 About 3 million people in the United States suffer from seasonal affective disorder. Seasonal affective disorder or seasonal depression occurs during the same season every year. You might have feel feeling depressed the past two winters, but cheered up during the warmer months. Or you may have felt down during the summer.
Everyone could get seasonal depression, but it tends to be much more common in :
People who have families who have SAD
Women
Individuals between 15 and 55 years old
Individuals who live in an areas where winter daylight time is very short
No mental health experts are exactly sure of what specifically causes SAD, but many think lack of sunlight is a big trigger. This lack of light could mess up your circadian rhythms or cause problems with serotonin which is the chemical that affects your mood.
You might be wondering if you have seasonal depression or SAD. Here are the symptoms:

Feeling grumpy, sad , nervous of having mood swings
Anhedonia or lack of pleasure in things you normally love
Eating much more or less than usual
Gaining weight
Sleeping a lot more than you normally do, but still feeling slugging
Difficulty concentrating
It is so important to look at SAD in a holistic manner before getting diagnosed. In addition to therapy, it's crucial to see your doctor so she or he can run blood tests to rule out any other conditions that may be making you feel blue. One of these common ones is hypothyroidism or low thyroid. At Makin Wellness, we could do the mental heath assessment .
Treatment
There are multiple ways to help treat seasonal depression. Light therapy can be used, but counseling is one of the most effective ways of treating SAD. Cognitive behavioral therapy with a skilled therapist can help you learn more about seasonal depression , how to manage your symptoms and ways to prevent future episodes. Medication can also be prescribed and taken to help alleviate some or your symptoms. Antidepressants such as Zoloft, Effexor and Wellbutrin are most commonly prescribed for SAD. Be sure to talk with your doctor and therapist about any side effects from your medication.
---
View 21 other answers
More Answers