Is it wrong for me to be attracted to my girlfriend?
I'm 15 and my girlfriend is 14. Am I a pedophile because I'm attracted to her and she's under 18?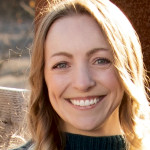 A pedophile by definition is anyone who is sexually attracted to children. This is applicable to children to are pre-pubescent. So I'm repeating others here, but you are not a pedophile!
The fact that you worry about this means that you wouldn't be OK with being a pedophile.
Sounds like you have a healthy reaction to your girlfriend!
---
View 7 other answers
More Answers