What are the skills needed by a counselor?
What are the basic skills a good counselor needs to have?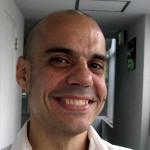 1) An awareness of their own incompetence and inexperience with events in your life;
2) An awareness of how the body, mind, emotions, spirit, and others all intertwine and activate one another;
3) How to work to use these connections to have you improve your experience...
Oh yeah, and there's some listening in there, as well :)

---
View 4 other answers
More Answers