Am I somehow stressing myself out?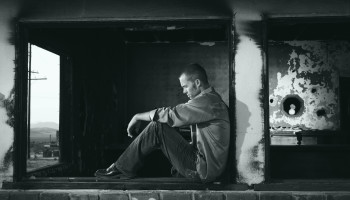 I think I'm annoying and bothersome, but my girlfriend says I'm just fine. I don't think so, I think I'm stressing everyone else out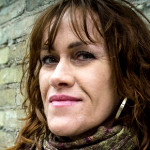 "Where you put your attention is where you will go". I forget who said this first, but it's very powerful. If all you think about and talk about is how annoying you think you might be, that will get annoying. Your intense self reflection is lovely; it will help you monitor yourself so that you're not affecting others negatively, but your alarm is going off too easily here and you risk having the opposite effect.
You don't have to be perfect. She's with you, so she probably likes you as you are. She seems to put far less emphasis on your possibly annoying traits. We all have faults and if that's what we focus on, that's all we will see. My hunch is that your most annoying trait might be your negative self-talk. How ironic is that?
There's another irony here...your goal is to be a better partner...but when you are self-critical, your focus is on you, not her. Every moment that fear grabs ahold of you is a moment that you're not being present in the actual relationship; you're gazing at your imagined faults. Fear steals your ability to focus on your loving partner.
Maybe take a moment to image how she sees you...all of you. Put yourself in her shoes to see the entire you...how are you loving...thoughtful...a good partner? Confidence is a very attractive quality!
---
View 3 other answers
More Answers