Should my step-daughters be told that their step-father has a child pornography addiction?
My husband's ex-wife married a man who was charged with seven felony counts of pandering involving a minor. He, by his own admission, is addicted to child pornography. My step-daughters are now all teenagers. They do not know. My husband's ex-wife has kept this information from my step-daughters. The step-father has had issues regarding his pornography addiction recently. The ex-wife minimizes it by saying that he has "repented." It is a constant strain on my husband, knowing that his girls are living with a man who is addicted to child pornography. My own therapist believes the girls should be told. The ex-wife says her therapist says the opposite.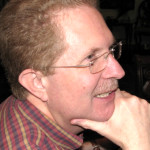 The information from the other therapists here is sound and prudent. There are what sounds to be real legal (is this man a RSO [registered sex offender]; is he prohibited from being in proximity to minors? use/possession of child porn violates any # of state and federal statues...) and safety issues at play here. Your husband's daughters have an immediate "need to know" and this can be done developmentally-contextual, factually and in a non-shaming fashion. I would further counsel that you and your husband (his daughters welfare is at stake) seek immediate legal counsel. The ex-wife here seems to be between a "rock and a hard place" of her own creation -- she desperately needs care, treatment for herself.
Resources for Your Consideration: 1) http://www.missingkids.com/home; 2) https://www.justice.gov/criminal-ceos/citizens-guide-us-federal-law-child-pornography
---
View 2 other answers
More Answers