Is it normal for married men to fantasize about having oral sex with men?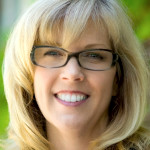 It can absolutely be normal for men to fantasize about sexual activities with other men! Fantasy can be an incredibly fulfilling experience for you and your partner! This could be a aspect of your sexuality that you would benefit from exploring thorough conversation with trusted someone, like your spouse or close friend (or therapist). Depending on your current relationship, would you be comfortable discussing this with your spouse?
Also, please understand that this likely has nothing to do with your gender identity as one therapist posted here. A fantasy related to sex may have to do with your sexual orientation but NOT gender identity.
---
View 3 other answers
More Answers