My husband only has sex with me once a month or less
I'm feeling rejected and frustrated. This is not new. The first month we were together, sex was about every day. Then it slowed down to once a month right away. I love my husband, but I am struggling with this.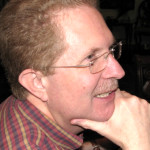 Feeling rejected and frustrated is a reasonable reaction to your experience with your husband. I want to encourage you that his actions may have little to do with you, and regardless of outcomes, I hope you find the help you need to process through your pain and still have hope for your marriage.
If your husband was to work with me I'd explore with him his understanding of, and experience with, intimacy in relationship with others. Furthermore, like other male clients of mine, I'd challenge your husband to secure an updated full medical exam from his PCP (primary care physician) and/or urologist in order to identify or rule out any organic issues which may be causing his apparent lack of desire for sexual intimacy. If there are no physical issues, per se, I would encourage your husband to process further his family of origin story-line regarding rules, roles, sex, and sexuality along with working through his sexual and trauma histories.

---
View 3 other answers
More Answers