What should I do after finding my boyfriend flirting on dating websites?
I found the guy I'm dating on dating websites. He was telling women that they were beautiful. He said it wasn't him and that the phone was hacked. It has since happened two other times. He says he loves me and I'm the only girl he wants to be with, but I feel he is not telling me the truth.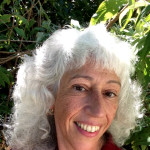 Tell him what you know and ask why he is lying to you.
If he tells you he isn't lying and you have proof that he is, then you can either accept that he denies the truth or not.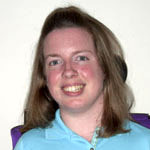 I would suggest possibly talking about the type of relationship that both of you want to create. For example, you may want a relationship where honesty, listening, compassion, and romanticism are major parts. You could also see what your boyfriend wants.
You may also consider taking five minutes to see if he will listen to your feelings about him being on the dating site and whether he can work to learn more about what you are experiencing with asking open-ended questions (not being answered with yes or no) and restating what you are saying to see if he has it right. After that, perhaps you could switch so that you can listen to his perspective for five minutes and learn more about what he is doing by asking open-ended questions.
Remember that it takes two people to have a relationship, so the choice is yours as to whether you choose to stay in the relationship and what kind of relationship you would like to have.
The information above is intended as general information... (more)
The information above is intended as general information based on minimal information, and does not constitute health care advice. This information does not constitute communication with a counselor/therapist nor does it create a therapist-client relationship nor any of the privileges that relationship may provide. If you are currently feeling suicidal, as if you want to hurt or kill yourself or someone else, or are in crisis, call 800-273-8255 (24 hours a day, 7 days a week), call 911, or proceed to your local emergency room.
More Answers