What can I do about my family not accepting me as bisexual?
After I told them, they yelled at me.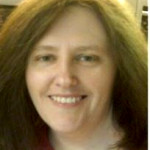 Hello, and thank you for your question. I am very sorry that this was your experience with your family. I truly wish I could give you some things to say to them that would change their reaction, but unfortunately I can't do that. Their acceptance of you is a journey, just like coming out is a journey for you.
Sometimes families initially respond this way, but after time they become more accepting and even supportive. Unfortunately, there is no way to know for sure if that will happen. So, here are a few things I would suggest:
Surround yourself with people and things that remind you that you really are okay as you are. That won't take the place of your family's acceptance, and I won't even pretend that it would, but it may help during those days when it hurts the most. And that is really important.
Patience is not something that many of us are really good at, but this type of situation sometimes forces you to have some. When families first learn something like this, they may go through a period of shock. And then sometimes even grieving. They may even be worried if they are of a particular religion where being bisexual is forbidden. These things can take time for them to reconcile, so it may just take some patience. If it is safe for you, try to talk to them, but if it becomes painful or hurtful then you have the right to walk away.
I do recommend setting up some personal boundaries for yourself, and perhaps learn some assertiveness skills if you feel you struggle with them. The reason I feel that this is important is that people sometimes take a lot of abuse from family members and friends in times like you're describing.
They may want to be accepted so much that they put themselves in hurtful positions over and over again hoping that their families will come around. They may, or they may not. And if they don't, you deserve to live a life free of abuse and to feel confident and assured of who you are. To be surrounded by folks who remind you of that.
If you start seeing this pattern and you are struggling, chatting with counselor may be a great idea. I am bias probably, but I think chatting with a counselor is ALWAYS a good idea. :)
Hope this helps. Be well. Be you.
Robin J. Landwehr, DBH, LPC, NCC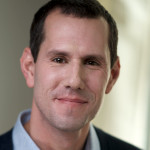 David Klein
Humanistic Psychotherapy for Individuals & Couples
There are a lot of ways one could go about handling this kind of conflict. It is hard to know which way might be advisable if we don't know quite why they would yell (or, why would they care who you choose to sleep and/or partner with to begin with?)

However, it is of utmost important that you accept yourself as bisexual, and sometimes that is easier said than done. But, when you are able to get to that acceptance that you are not in the majority in society as far as sexual orientation goes, and all that comes with that, and perhaps other issues you might have with it, it will be significantly easier for you to tolerate your family's lack of acceptance, and perhaps chalk it up to a severe lack of open-mindedness.
But because it is family, and we don't choose our families but are forced to deal with them for the most part for better or worse (admittedly I'm not the biggest fan of outright estrangement), processing the loss of "the family that I hoped I had" will also be important for you moving forward in your life. You likely will be able to realize you don't need them to accept your sexual orientation for you to live a healthy and happy life. Perhaps when they see that they can't change you, they will actually just learn to accept it.
The information above is intended as general information... (more)
The information above is intended as general information based on minimal information, and does not constitute health care advice. This information does not constitute communication with a counselor/therapist nor does it create a therapist-client relationship nor any of the privileges that relationship may provide. If you are currently feeling suicidal or are in crisis, call 911 or proceed to your local emergency room.
More Answers