Should I wait for this guy to make a move, or just move on?
I told him I liked him. He called me lovely and pretty but he said he didn't want a relationship. He would always flirt with me.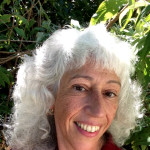 Well, as disappointed as you may very well feel from hearing this guy's answer, you know he doesn't want a relationship.
What type of move would you like him to make?
If you mean you'd be happy to have sex with this guy and not a relationship, then wait for as long as your patience allows.
To wait for him to change his mind that he does want a relationship, doesn't have a very strong base on which to stand.
Its possible to do this only consider the emotional price of your frustration to wait for someone to change their mind.
More Answers