PTSD is impacting my whole life
I have PTSD. The side effects are really bad and have impacts on sex, anger and my relationships. I even lost my job month ago.
How can I get my life back?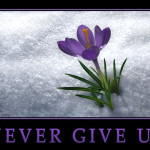 Manya Khoddami
I aspire to inspire you to tap into your own inner potentials and transform symptoms to strengths.
It is brave of you to speak out, PTSD is not a joke and it can quickly take a toll on all aspect of life. Please, know that you are not alone and with the right help you can overcome these challenges.
Living with PTSD can be very emotionally exhausting, but you can learn ways to cope with its challenges and find fulfillment in your life again. This means being proactively involved with the process, learning about the problem and positive ways to manage it can be a good start. This can also mean seeking professional help. It is important to address the problem both at the physiological and psychological level, this can mean using medication that is prescribed by a MD to reduce the intensity symptoms and also working with an experienced licensed professional. Having healthy life habits such as good sleep hygiene, healthy diet, staying away from self-medicating with drugs and alcohol, and exercising can help reduce the intensity of the symptoms as well. Please, consult with a licensed professional close to you to get more information on resources you can possibly find helpful to you.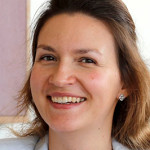 Viktoria Ivanova
You are a warrior! Every day you wake and face the excitement and challenges of the world. At times, we all need a guide to get us through the tough times on our life journey. Together, we will decipher mysteries of life.
Hi there,
I hear you, PTSD has a very debilitating effect on your whole life. I know that from personal experience. Recovering from it is possible and doable!
First is step is to acknowledge to yourself that your PTSD symptoms are a normal reaction to an abnormal and traumatic event. The nightmares, the anxiety, the heightened startle response - are all typical human responses following exposure to a frightening event. It's important that you don't blame yourself or your body for reacting this way, rather approach yourself with compassion and kindness that you would extend a friend who is hurting.
The second step is to start taking steps towards healing. I would really encourage you to see a counselor or therapist specializing in trauma recovery so that you have a guided, step by step support. But if this is not an option, you can begin your healing on your own using a step-by-step approach outlined in the book, Healing Trauma, by Peter Levin. It's a very hands-on book and even comes with a CD audio guide. It has concrete exercises that you can do to help you eliminate dissociation, feel grounded, and decrease your anxiety response. I have used myself and with my clients with great success!
You can begin your recovery journey now with this video with Peter Levin's approach to Trauma Recovery: https://www.youtube.com/watch?v=nmJDkzDMllc
One last thing, I suggest consulting with a nutritionist or a doctor to help you boost your healing with supplements, vitamins, and minerals. The stress from PTSD is very draining on the body, and you use up a lot of energy and resources, so at times of trauma supplements are quite necessary for recovery (Magnesium, Omega 3, Zinc, Vitamin C....etc)
The information above is intended as general information... (more)
The information above is intended as general information based on minimal information, and does not constitute health care advice. This information does not constitute communication with a counselor/therapist nor does it create a therapist-client relationship nor any of the privileges that relationship may provide.   If you are currently feeling suicidal or are in crisis, call 911 or proceed to your local emergency room.
More Answers