I weigh over 220 pounds and I am 16 years old
About 3 years ago or so I was skinny, but I was still ugly. I really do want to change that but I've tried 3 times. Now can I try but don't stop. At school I get bullied about my weight and my ugliness and I have been bullied my whole life that I believe them.
How can I stop thinking about them and don't let it get in my head? My parents said I don't weight that much but, they do think I am fat but, they tell me I am not. I told my parents that I need to go to a therapist, but they think I am fine and I think they don't want to deal with it.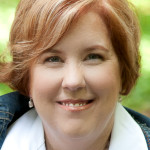 Amy Fortney Parks
Child & Adolescent Psychologist, Parent Coach, Educational Consultant
Hey!  I am so impressed with your efforts to ask questions, to figure out how to change the messages that you hear (and say to yourself), and to get support!  And it sounds like you want to make some changes in your life!  Take a walk over to the counseling office at school, the school nurse or consider reaching out to your Pediatrician's office. You don't have to have your parent's permission to seek support for yourself!  And maybe taking control of your support network will give you the strength to make even bigger decisions about your health!  I am rooting for you!  Be Wise!
More Answers