I need help controlling my anger
My long-term girlfriend broke up with me recently. She says it's because of my anger.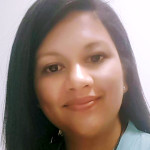 Anger is like a blanket that contains other emotion from bursting out and serves as a shield to protect us when we are not able to manage external issues. Anger also helps us understand that there's something wrong that needs to change. Once we understand that something else caused us to feel angry, then we can explore the source of anger.
Ask yourself: Why am angry, Am I hurt, disappointed, confused, embarrassed etc.? Once you find the answer, explore how often that happens and what's your reaction. Then explore how else you could respond or react. You could use I-statements as a way to communicate your true feelings to your girlfriend or whoever is involved in the scenario. This is a good exercise to practice with your Counselor or mental health provider because many unresolved issues may arise during this exploration, especially if you have been angry for a long time
Also, it is important to understand the difference between anger and aggression and learn to manage our anger before we act on it. Anger is a feeling; aggression is when you act out your anger physically, verbally and psychologically. Find ways to vent: crying or sweating will help to release your anger, and balance the chemical response that our body creates when you become angry. Physical activity and meditation exercises can also provide a break when you manage strong emotions.
Necesito ayuda para controlar mi coraje.
El coraje es como una manta que cubre otras emociones evitando que se desborden y sirve como un escudo que nos protege cuando no podemos manejar problemas externos. El coraje también nos ayudo a entender que hay algo mal que debemos cambiar. Cuando entendemos que algo mas causo el coraje entonces podemos explorar la fuente.
Pregúntate a ti mismo: ¿Por qué tengo coraje, estoy herido, decepcionado, confundido, avergonzado, etc.? Ya que encuentres la respuesta, explora cuan frecuente tienes esa reacción. Luego explora como puedes reaccionar en otra ocasión. Puedes usar expresiones del Yo para comunicar tus verdaderos sentimientos a la persona envuelta en la situación. Esto es un buen ejercicio para practicar con tu Consejero o profesional de la salud mental ya que otros conflictos sin resolver pueden surgir durante este proceso de exploración.
También es importante entender la diferencia entre el coraje y la agresión, y aprender a manejar el coraje antes que actuemos. El coraje es un sentimiento y la agresión es cuando expresas tu coraje agrediendo a alguien, física, emocional o sicológicamente. Encuentra maneras de desagotare, llorar o sudar te pueden ayudar en este proceso al balancear la respuesta química que crea el cuerpo cuando estamos molestos. El la actividad física y la meditación también pueden ayudarte a relajarte y tomar un descanso cuando manejas emociones fuertes.
More Answers