I feel like I'm on my own
Ever since my mother passed away my family has treated me like a stranger. Now I'm concerned that my father will need to go into a nursing home. If that happens I think I'm going to be on my own to handle it.
What should I do? I'm going to need my family's help and support.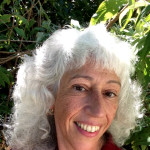 Understandably you'd like support from those who know and love you.
From what you write, your family members do not offer you your very reasonable expectation.
Start by telling particular family members with whom you feel you'd have the most likely chance of success in their meeting your expectation by loving you.
This way you are able to tell yourself you've tried what is reasonable to try.
Don't give up on expecting loving support for yourself!
If your family members are unwilling to give you this, then start to give yourself loving attention and care.
Gradually you will bring yourself in contact with new others who will love you.
Loving yourself makes you attractive. so others will find your willingness to be loved.
More Answers