I don't like going outside anymore
I don't understand why this is happening. Why do I feel this way?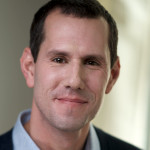 David Klein
Humanistic Psychotherapy for Individuals & Couples
The short answer I could give is that we don't know why it's happening. The longer answer could come from deeper exploration as to your fears, or anxieties, that you experience maybe just thinking of going outside. But any sort of exploration about this almost HAS to begin with an agreement within you (and all of your feelings), that's it's not something to be ashamed of. If we are ashamed of any of our behaviors, then we lose the ability to sit with them and see where they are coming from.
This could be something that can be worked through in therapy, and specifically with a therapist who specializes in anxiety and more specifically, agoraphobia.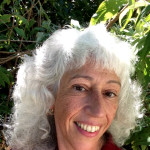 The first step to answer your question is to reflect on what is going on in your life overall.
If you're in the midst of severe stress, whether within your relationship or effort to establish a relationship, upheaval in family dynamics, some type of significant loss like a job or someone with whom you feel closely attached, then you may simply be creating the solitude which is necessary to better understand and absorb the meaning of these changes.
I assume you mean you are by yourself when you are indoors.
What you write sounds like you're not happy with this recent urge rather than that you and someone or others are having great and fun times together.
One way to encourage yourself to go back outdoors is to connect w a friend or search for an interest within you to develop.
This way with either of these, you'd feel a little bit of motivation to join and get more involved with either of these.
The information above is intended as general information... (more)
The information above is intended as general information based on minimal information, and does not constitute health care advice. This information does not constitute communication with a counselor/therapist nor does it create a therapist-client relationship nor any of the privileges that relationship may provide. If you are currently feeling suicidal or are in crisis, call 911 or proceed to your local emergency room.
More Answers