I don't know how to communicate with my adult daughter
There is just no communication at all between us. She sleeps constantly all day (not at night). She acts angry and unfocused and stays in her very messy room all the time. The only time she comes out is to eat.
She has aches and fatigue, weight gain, hair loss and skin problems. She does not look after her health.
I don't know how to communicate with her. She is not open to any suggestions. How do I get through to her?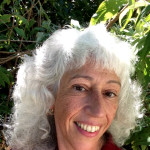 I'm sorry for what sounds like a frustrating situation.
For how long has your daughter lived the way you describe and did it start all of a sudden or more gradually come on?
What you write sounds like a major depressive disorder and this can start for a variety of reasons and improve in just as many different ways.
Start with how you are feeling about the situation.
Ask yourself for how long you will be able to tolerate the way your daughter lives and if you feel any satisfaction in your mother daughter relationship.
If she is of legal age, and you don't want her to live with you, you've tried convincing her to get medical care for its own sake and to more clearly see her emotional and psychological health, and she is unwilling to take care of herself, you can discuss your options with the adult protective services agency in your state.
The first step is to know what exactly is her problem so you can decide if its own you are willing to take care of or not.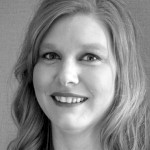 1. She's an adult.
2. She lives in your house? She follows your rules.
3. What you're describing could be any number of things, but could potentially be a medical issue that needs attention. Thyroid issues, autoimmune diseases - there's a ton of medical possibilities for her symptoms. I'm not a doctor; this is a forum of therapists.
4. I recommend the book "Codependent No More" which may help you navigate your rocky relationship with your adult daughter. You may be inadvertently making things worse by "helping" her which can instead enable her to continue her behaviors. Another book you may find helpful is "Boundaries: Where you end and I begin". You cannot control another person, especially an adult. The only person you can control is yourself. Tough love is sometimes needed, and she is an adult - treat her like one. Maybe then she'll act like one. If we were having this conversation in person, you would interrupt me at this point with a "but..." and then explain all the reasons why you can't tell her to move out, get a job, get up and cook or clean the house, etc. I already know that you have a myriad of excuses for things being the way they are. Yes, I said excuses instead of reasons, because that's what they are. You may feel stuck and like you have to take care of her, but you have choices - you just may not like them. I know that when children are small, parents' lives are focused around them (some more than others) and decisions are made around what is best for your child. But you said your daughter is an adult. The relationship dynamics must change if the relationship is to be a healthy one. I know how difficult it is to watch your child make life choices that you wouldn't want for them, no matter what that choice may be. As a parent, we want to force them to do what we think is "the right thing" but trying to do that only results in frustrations for everyone involved. Whether the issue is a hair color, a tattoo, a lifestyle choice, a job, or choosing not to work or take care of their health, or doing drugs, or drinking - the choice is theirs and theirs alone and so are the consequences of those choices.
The information above is intended as general information... (more)
The information above is intended as general information based on minimal information, and does not constitute health care advice. This information does not constitute communication with a counselor/therapist nor does it create a therapist-client relationship nor any of the privileges that relationship may provide.   If you are currently feeling suicidal or are in crisis, call 911 or proceed to your local emergency room.
More Answers