How can I just be happy and not mad all the time?
Everything just makes me upset.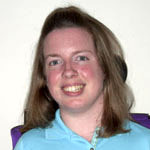 Anger often comes with a lot of other emotions. Consider what else you may be feeling at the same time and keep track of your different mood changes. You may be able to notice patterns, such as being more frustrated when you don't sleep well. If you do feel as though you are mad all the time, can you think of any exceptions so you can see what is different in those times?
More Answers