How come no man sparks my interest?
I was never single, afraid to be alone, and I looked for my boyfriend to make me happy. I finally worked on my self, was in a relationship, and I did everything a healthy girlfriend does and it didn't work out. Now months later, no man peaks my interest. Am I ready to date again? Is there a reason no one sparks my interest?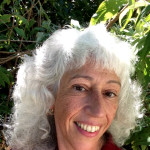 Yes, of course there's a reason!
There's always a reason for most dynamics!
Depending on the nature and qualities of what changed as a result of your new self realizations, you may be more deeply affected by your new awareness than how you imagined these would go.
Since you already are on the best road possible for yourself, since this resulted from your own introspection, keep trusting your own self work as to what develops and at what pace your relationship attraction qualities grow.
More Answers