My mother is trying to control my life and I don't know what to do
I am in my early 20s and I still live with my parents because I can't afford to live alone.
My mother says that if I live under her roof I have to follow her rules. She is trying to control my life. What should I do?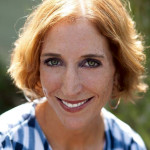 Unfortunately you seem to have yourself in a double bind. By living with your mom she is not going to stop her attempts at what you perceive as "controlling". There is no use in trying to debate or get her to "see your point". As long as your there and you personalize her attempts at control, then you will find yourself frustrated and resentful. Try to find an extra job or a roommate so that you can do the natural process of moving on out.
---
View 6 other answers
More Answers