My mother is trying to control my life and I don't know what to do
I am in my early 20s and I still live with my parents because I can't afford to live alone.
My mother says that if I live under her roof I have to follow her rules. She is trying to control my life. What should I do?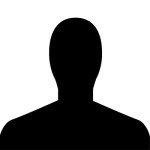 Hello.
It sounds like you and your parents are not balanced in your communication and awareness of expectations. Your growth is not only reflected in your ability to understand and apply new knowledge and skills, it is also reflective of your parents acceptance of your understanding and application.
Have you tried talking with your parents to let them know your concerns?
This talking is best when face to face and during non active conflict ( can't begin stating rules during an argument, etc). Sometimes it is even helpful to write down ways you feel you can be supported by them and supportive to them. Maybe share this list or reflective piece with them to review, or use when communicating the expectations.
Unfortunately, until there are clear expectations stated and expressed, the scale will be uneven and frustrations will increase.
Dr. T

---
View 6 other answers
More Answers