How does someone approach a counselor?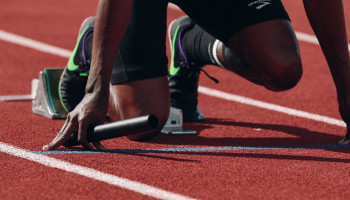 How does a person start the counseling process?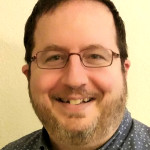 Hello. Counseling often begins way before the client ever actually calls the local therapist. There is often a tipping point in the internal struggle that the client experiences, where they can no longer deal with the issues on their own and thus giving the motivation to seek external help. That said, clients usually go seeking therapists based on what their insurance will cover, or what is likely to be more and more the case in the near future...what they are able to pay for out of pocket. That first phone call to a prospective counselor can often feel like torture, but it doesn't have to stay that way. Counselors are well trained to acknowledge the inherent goodness of all clients, and should be able to see and hear the sense of fear in the client of being judged or put down in some way. The counselor you select should be compassionate, caring, able to join with you on your journey to resolving your issues or concerns, and to do so without negative judgment of you as a person of worth.
Once you have found a counselor you want to work with, you would then schedule an appointment to meet. That first session is often very low key. There might be some forms for you to complete, which will help the counselor address your concerns and learn a bit more about you. The counselor will typically provide you with what we generally call in the profession a professional disclosure or practice statement. This document (which may be several pages long) usually outlines the counselor's credentials; practice rules; forms of payment; office hours; emergency contact details; and confidentiality guidelines under state and federal law, among other details. All of this benefits you as the client, so that you are well informed and can focus your attention on why you are meeting with the counselor.
In the first session, it is absolutely okay to be nervous. Here's a really big secret (which is important to keep in mind as counseling begins): Counselors are often as nervous (if not more) to meet a new client, as the client is to meet their new counselor. It's true. We as professionals are trying to put our best foot forward to impress you with our awesome counseling skills. While simultaneously hiding all the troubling unwanted issues that we ourselves have in our life too, and being worried that we might not know if we can help the client sitting in front of us. What makes it even more challenging, is that counselors are often put on a giant pedestal of perfection by clients (all while we as counselors tend to look at it like we're standing on a three legged stool). This is normal for us when seen from the eyes of the client. Counselors and clients are both human, and we both make mistakes. Coming from that place of understanding, might bring a sense of ease to both the client and the therapist as they seek to work together.
Part of this perception of perfection held by clients toward counselors, is that the skills of the counselor might look like they have all the answers. We honestly do not, plain and simple. Counselors come from life experiences (where they might be farther down on life's road than you); they hold completion of various forms of training; and have advanced education. Yet we are in the end, imperfect beings struggling to help imperfect people. This makes it easier to be compassionate to new clients walking through our door with the hope that we will receive that same compassion in return. Very often, we can find ourselves reflected in our clients' lives with their struggles and can become more effective at helping if we have resolved similar issues in our own life. So as you begin to seek out a therapist, try looking for one who is aware of their own life issues and is actively working on them too. Someone who can meet you where you are at emotionally and can understand your sense of your struggle that you are facing at the present moment. That counselor may be a good example for you as you enter into therapy and build your own strength, and thus begin dealing with the issues more effectively you bring up in therapy.
---
View 20 other answers
More Answers