How can I find out I'm being cheated on?
I was in a relationship with a woman for four years. We both made mistakes, but I do love her.
She has moved in with another lady. I think she is just cheating on me to make me miss her. How can I find out for sure?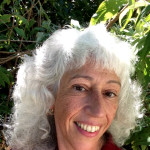 Has your former partner made any efforts to be in contact with you in order to restart your relationship?
From what you describe, your former partner is in a new relationship.
It is possible that since you love her and would like to be together again, that you are misinterpreting your former partner's actions.
If you'd like to have more certainty as to wether your former partner is cheating or whether she is happy to be with the new partner, is to contact her and ask her your question.
A better road may be to accept your sad feelings that she is with someone else.
Since she was meaningful to you, respect the sadness you feel and that the relationship didn't continue as you wished.
More Answers